Let's face it, the tech ecosystem in Egypt is criticized for being biased, not integrated, not fair, and a lot of other problems but what's a tech ecosystem in the first place? and what's the Egyptian ecosystem's situation? and how to fix the ecosystem?
What's a tech ecosystem in the first place?
A tech ecosystem has many definitions but I've found this one to be perfect
A tech ecosystem is an environment that has the following ingredients:

Access to investment capital
Access to talents
Access to market
Access to problems and ideas

By that definition in mind let's analyze the current situation in Egypt step by step.
Access to investment capital
To be honest, it's not comfortable for me to talk about this problem for a lot of reasons BUT talking generally the main problem from my very own perspective is that there isn't a famous success story for a startup that managed to return investment back to their investors. There are a few awesome stories that can make anyone think that we have THE perfect ecosystem for sure like TPay, SysdSoft, Harmonica, and others but they're not that motivating for traditional investors and serious capital holders to take the decision of investing in startups – it's a hard decision.
Because let's be real venture capital here in Egypt doesn't count as 0.001% of Egypt's GDP, for reference this is literally nothing compared to highly matured ecosystems like the USA that has 0.7% of its GDP as venture capital deals.
We have a lot of investors and capital here in Egypt but most of them go to traditional investments (manufacturing, trading, real estate and etc…). You may ask why and I'll answer you with "BECAUSE THEY DIDN'T SEE A REAL SUCCESS STORY". When the local investors avoid investing in local startups that leaves a BIG impression on the local ecosystem for international investors that says "DON'T INVEST HERE".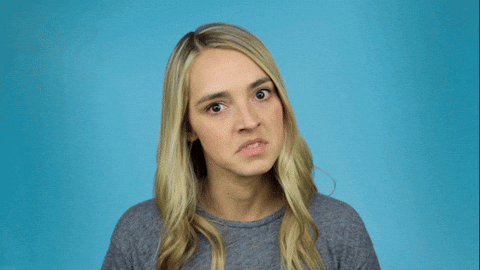 Also, there's another problem with access to early-stage investments. In that 0.001%, a lot of investments come in the form of series A or series B rounds there's small to no access to seed or pre-seed funding (excluding investments from accelerators which we can discuss later because it's a HUGE thing and I can't discuss it in this article).
This is a problem that I encountered in my 3 startups (Plata, StarterBase & DPLYR) I've never managed to raise capital even when we were 100% investment-ready (maybe because of my age, I'm 14 years old by the way but I'm sure that's not the only reason) even when I have pitched to a couple hundreds of investors.
Access to talent
Again, I'm not comfortable discussing this. But let's define the main problem to be clear
Tech talents are expensive and in-demand worldwide, Egypt has a low GDP per capita and lower living standards. Logically, talents will leave.
That's an easily definable problem, then solving it should be easy right? No, and a thousand no. Why? because that's a thing we as a tech ecosystem can't change, let me elaborate.
We as a tech ecosystem can't raise living standards, we can't raise Egyptian Pound prices compared to USD, we can't change the talent escaping policies, we can't change the average salaries of a big market like the tech market.
So, in the end, I think that it is impossible to solve this issue by the tech community. It's solvable if the government saw this problem and decided to solve it other than that I can't see this changing anytime soon.
But then you may ask, how some startups have acquired some HIGH-quality talents? And the answer is that these startups are backed by international and they can afford to hire talents with SF bay area standards. This may sound good but it's a HUGE problem in itself let me elaborate (AGAIN😂).
When startups spend a ton of money on hiring talents that makes the barrier to move their headquarters to other countries more passable. And you can see this a lot, how does this happen? First, they raise a ton of capital in a funding round, that allows them to spend money with SF bay-area standards, second, they hire talent with unimaginable salaries to make sure they won't escape but that makes the operating cost similar to other developed countries (Remember that), third, they face their first problem that can be solved by moving out of Egypt, fourth, they start considering moving out of Egypt and they find that it's possible so they move out and leave a gap in the local ecosystem and demotivate the local entrepreneurs.
If you look closely you can find that this very scenario is repeated across various industries in the whole of Egypt.
Access to market
Finally, something I'm comfortable saying😂. WE HAVE ACCESS TO MARKET. Yes, I'm saying that with my loudest voice to the founders that blame the Egyptian market for not being ready for technological innovations. I can say this confidently, The Egyptian market can absorb any type of products and services. We're a big country with a population of over 100 million. THERE'S a place for your product or service.
We have the super-rich and the super-poor. We have luxurious compounds and gated communities and we have slums. We have literally everything you can imagine of. I can say it with ease if you're starting a new business don't worry about the Egyptian market not being ready because it is ready.
Access to problems and ideas
Well, that's easy. We have a TON of problems waiting for youthful people to solve. I've been to some ideation events (Back when COVID-19 wasn't here) and I've seen hundreds if not thousands of ideas each one of these ideas can become a fully-fledged business on its own. So again I can say with ease that this ingredient is available.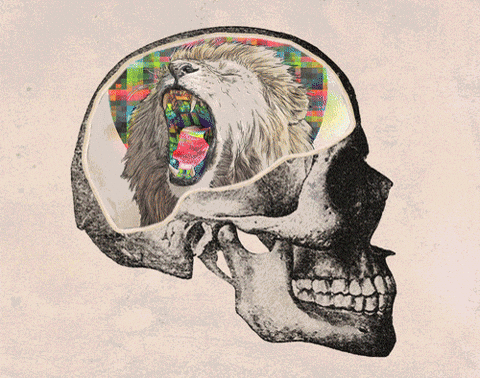 Final notes
Egypt has made a lot of progress towards becoming a fully-fledged ecosystem with all the required ingredients. Like really a lot of progress and I really have to thank all the stakeholders that managed to get us ton this point but be aware the road is still long and would take a lot of time. I can say we have 2 out of 4 of the ingredients in place the last two can be solved by government involvement (which is happening, slowly but surely). Also, I've to mention the GIZ's efforts in solving the Access to Capital Problem. They've conducted programs to motivate more traditional investors to invest in startups. And that's exactly what we need.
So, keep it up, stakeholders😉.